De Lautrémont revisits "les Souliers de Monsieur"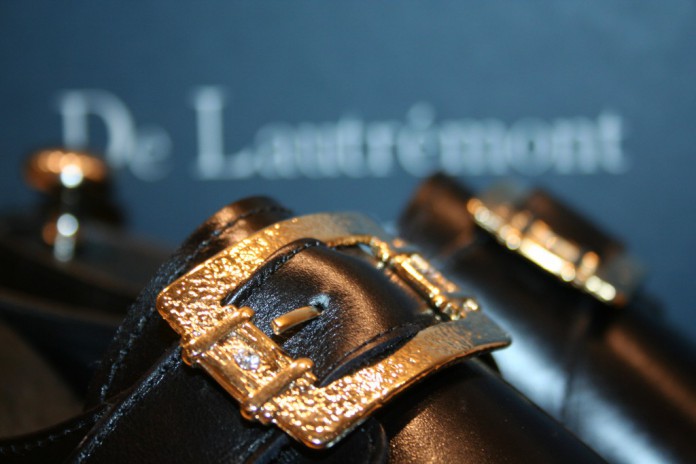 Time for a limited collection, the French shoe maker De Lautrémont offers a unique shoe that make us travel again in time to the court of Versailles and the escapades and trivialities of the one nicknamed "Monsieur", Philippe de France, Duke Orleans and brother of Louis XIV … Hence the name of this exclusive model, "Les Souliers de Monsieur'!
« Souliers de Monsieur » : an exclusive model, ultra limited edition, to dress your most dandy held on special occasions.
The brand De Lautrémont is part of the long French tradition of fine shoes for men. It revisits the shoes, adding a touch of fantasy by introducing touches of color: as the sole, the back of the shoe or the lateral spring. An alternative to the classic with a subtle touch of originality and fashionable for evening dressing of the elegant man. With "Souliers de Monsieur", the central buckle* loop is brought up to date: golden and adorned with rhinestones on each side. This creation "handmade" is made of leather from the best French tanneries. On the heel, a reminder of fashion red heels, launched at the court of the Sun King and which will continue in noble.
* In the eighteenth century at the court of Versailles, buckles were an obligation to appear and confer to shoe as feminine than male a real external signs of wealth.
Limited edition: 19 pairs
Price: 450 €
Store De Lautrémont
191 rue du Faubourg St Honoré, Paris 8ème
De Lautrémont revists "les Souliers de Monsieur"